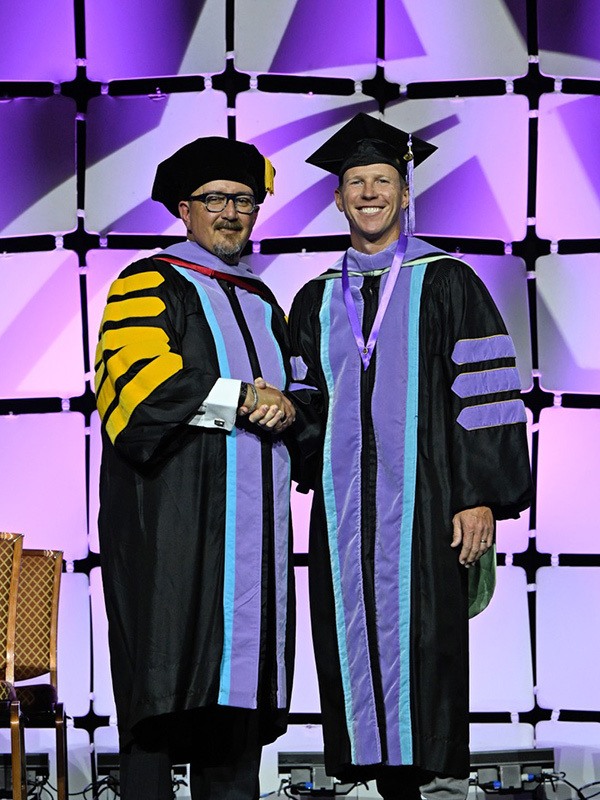 Dr. K. Cooper Mitchell has achieved one of dentistry's most prestigious career goals. By becoming a Master in the Academy of General Dentistry, he has demonstrated a long-term commitment to providing his community up-to-date treatment options and superior patient care.
Dr. Mitchell's journey to this accolade involved arduous efforts, including rigorous continuing education, development of advanced clinical skills, and successfully completing a challenging examination. This prestigious recognition places Dr. Mitchell among an exceptional group of dental professionals, as less than 2% of dentists ever attain this honor.
Throughout his career, Dr. Mitchell has demonstrated an unwavering commitment to staying at the forefront of dental advancements, ensuring his patients receive the most advanced treatments and compassionate care available. His continual pursuit of excellence and desire to learn has earned him respect and admiration from the Academy.
"It is an absolute honor to be recognized as a Master in the Academy of General Dentistry. This accomplishment represents my lifelong dedication to the dental profession and desire to continue to provide ever improving care to my patients. I am deeply grateful for the opportunity to continuously expand my knowledge and skills to better serve our community," remarked Dr. Mitchell.
Dentistry has been in the Mitchell family since 1926. Dr. Mitchell is a third-generation dentist. He grew up in Helena and is a graduate of Capital High School. His father was the dental chief at the V.A. Hospital at Fort Harrison for 36 years, and his grandfather practiced dentistry in Kansas for 48 years. He has been providing dental care in Helena since 2010.